Online Safety
The internet is amazing; children can play, learn, create and connect, however we must make sure all children are taught how to stay safe online. As Parents, you play a vital role in the Online Safety education of your children. Although you cannot be there every time your child is online, you can give them the correct information to help them protect themselves. All children are taught how to keep themselves 'safe', as far as possible, when using the Internet.
Highlees Primary School's 'Internet Safety Policy' is regularly reviewed by staff and Governors. We take internet safety very seriously. The Digital Leaders recently launched 'Captain Connectwell' who helps Highlees children to make sensible and safe choices online.
We were so excited to receive the Silver Certificate of Excellence for online safety and digital citizenship. One of 16 schools in the UK and the ONLY school in Peterborough!!!!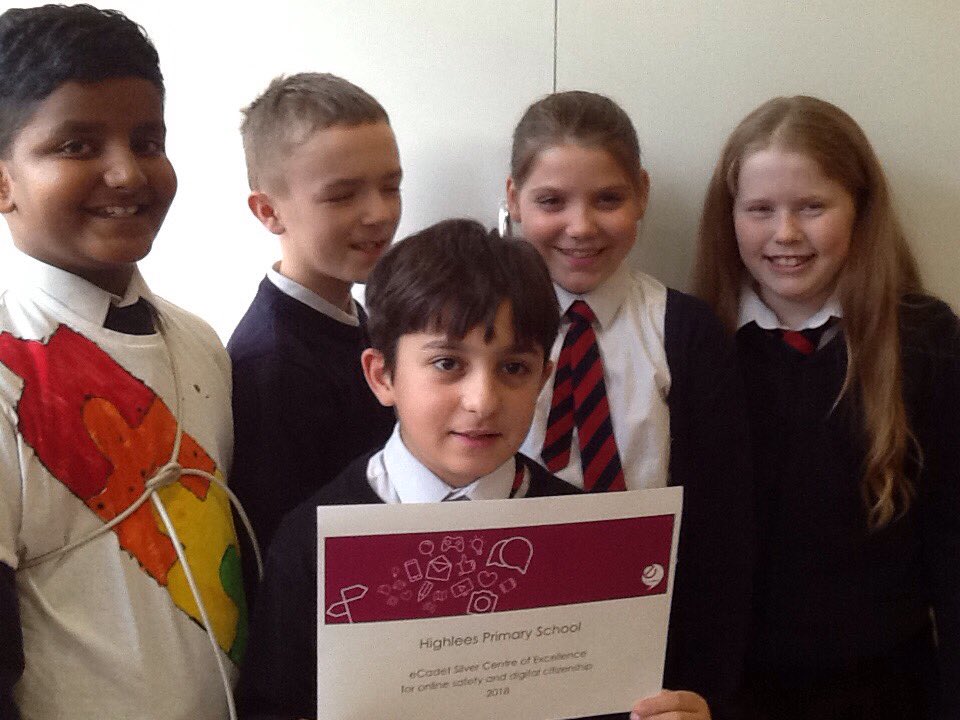 The links below are some of the websites we use in school to help your children stay safe:
There are also two e-books to read:
You can also download the 'Stay SMART' leaflets below.